Articles from:
April 2012
We're working on a new promotional video for 2012.
Here's a sample of some of the outtakes: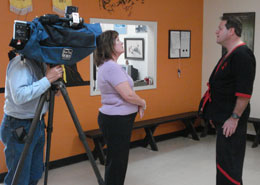 KSAT 12 television approached the San Antonio WingTsunTM Academy last Thursday, 4/19 to do a piece on WingTsunTM and why it works so well for the average person. They interviewed several of our students and filmed of us teaching a regular class.
We'll let you know when it airs.
The segment aired Saturday, 4/28. Click here for the story.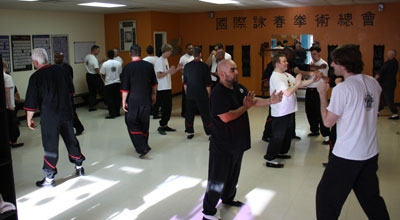 It was great to be with my student, Sifu Jason Bolanz and the Dallas WingTsun branch this past weekend.
I was very impressed with the progress JB and his group are making, and I offer a special congratulations to both Hawky Nguyen and Simon Azan for passing their 10th and 9th student grade tests!
The seminar focused on Chum Kiu applications particular to the knee and elbow range.
Jason Is a hardworking student and Sifu, who visits me monthly to take private lessons and to participate in my regular classes. It's always a privilege to support and work with classy people like Jason. Best Wishes to all!