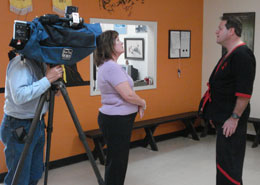 KSAT 12 television approached the San Antonio WingTsunTM Academy last Thursday, 4/19 to do a piece on WingTsunTM and why it works so well for the average person. They interviewed several of our students and filmed of us teaching a regular class.
We'll let you know when it airs.
The segment aired Saturday, 4/28. Click here for the story.